SPORTS ILLUSTRATED

|
Sr. Art Director
|
How does an iconic sports publication stave off extinction, and re-claim it's place amongst the elite?
Magazine sales had plummeted, competitor outlets were evolving at significantly faster rates, and the parent company had called for a work-force reduction.
In 2008 sports journalism had evolved past the point of traditional scores, highlights, and commentary. It was the beginning of the interactive era, where fan participation became more important than the news itself.
Sports Illustrated could no longer afford to rest on their laurels, the swimsuit issue was losing popularity, the magazine had become stale, and everywhere you looked a new sports blog or site would pop up.
So how does an iconic sports publication stave off extinction, and re-claim it's place amongst the elite?
Discovery
Understanding the problem was the first step in fixing the problem. Market, competitor, and user analysis was conducted in order to gain a broad perspective of the challenges facing the team at SI.com.
From this research the SI.com digital team was able to craft a set of requirements that would transform the traditionally news and scores oriented site, into an engaging fan epicenter, rich with user and writer interaction.
Design
By 2008 the gloss and glow look had spread to the four corners of the design world, with apple being ground zero for this infection. The creative team at SI decided to simplify the UI's design, focusing more on a magazine style layout, to honor the Sports Illustrated magazine.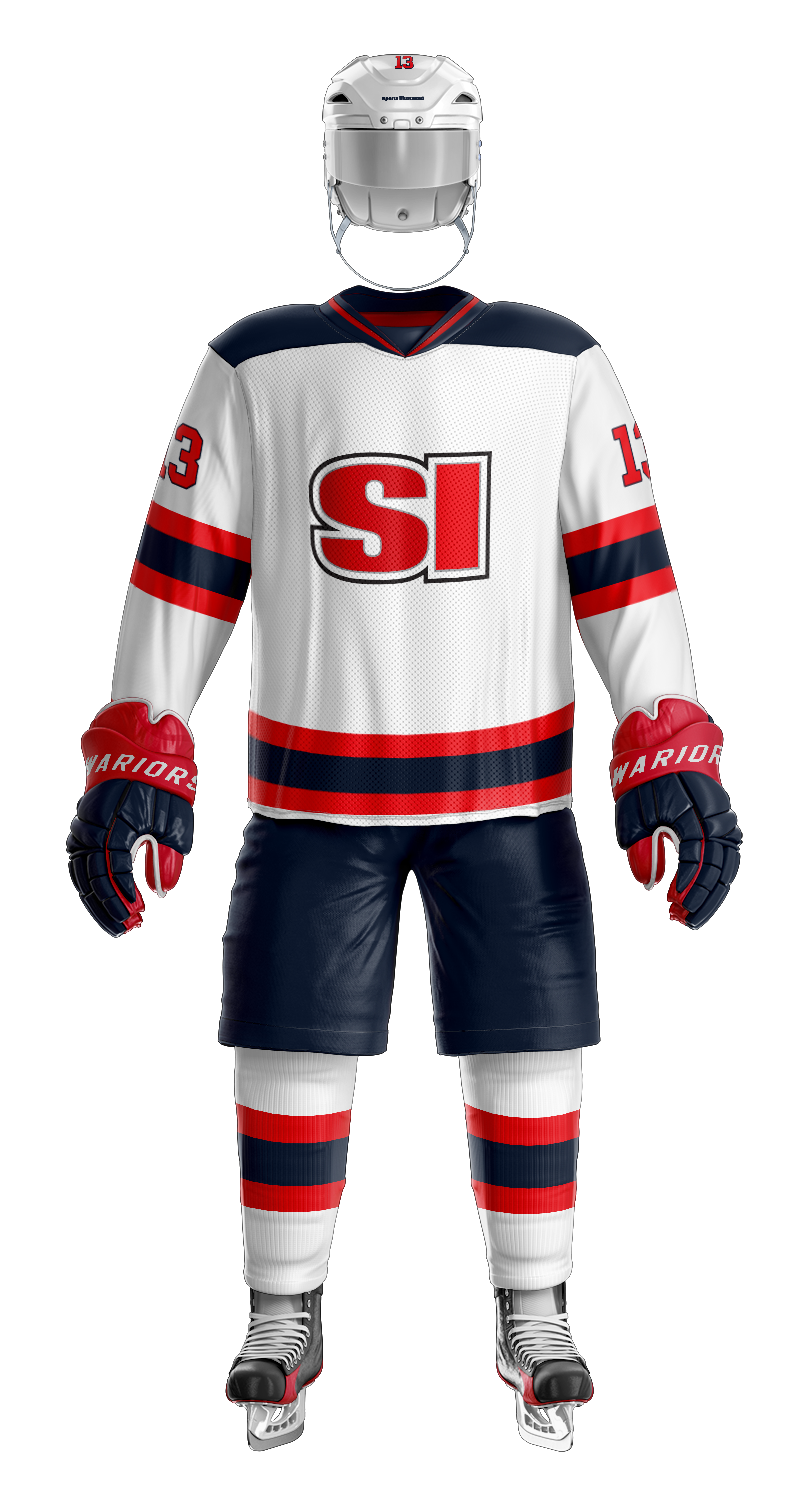 Fan Engagement
Fans want their news and scores… sure… But what the fans truly called for was an open forum where they could engage their own, or haze members of a rival fan base.
The SI re-design opened up many avenues for fans to interact with each other.
In the pre-Twitter era, this gave fans as close to a "real time" update, as possible.
With topic discussions, writer / fan chats, moderated debates and more, SI.com truly became the mouth piece for sports fans everywhere.
Optimization
Increasing the use of vector graphics throughout the website, and using the latest methods for exporting raster images lead to a 20% decrease in page loading times. A hot button issue for user under the previous iteration of the website.
Creative Vision
The game speaks for itself, the images, the video highlights they are the central focal point for the site, so the UI should do it's best to not get in the way of that.  
Theme Colors
With the site's UI serving as a background to the content it was important to establish subtle base colors with strong noticeable accents that wouldn't distract the viewer from the content. 
Primary Accent Color
R–10, G–21, B–41
#0a1529
Secondary Accent Color
R–200, G–40, B–40
#c92828
UI Gray 1
R–90, G–99, B–115
#5a6373
UI Gray 2
R–75, G–80, B–95
#4a515e

MAGAZINE COVERS & LAYOUTS